Learn Commercial Real Estate
Commercial Leasing
It's a new week.
It's a new day.
Deals are happening.
The opportunities are out there.
Are we ready for them and can we see them when they are available?
Are we in the proper mindset of being focused and on fire??
So what happens when we are NOT in the mindset of being focused and on fire?
What happens when the weight of the world pushes down and it's hard for you and I to concentrate on being focused and on fire...
What do we do on the days, we don't feel like conquering the world?
What then?
​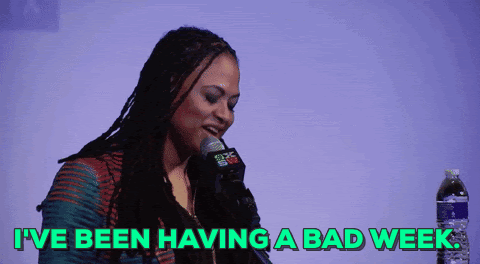 Small Things Make a Big Difference:
Acknowledging where you are in the moment, and giving yourself some slack is the first step.
Don't tell anyone, what I am about to tell you next and you might want to forget it as soon as you read it....
IT CAN WAIT!!!!!!!! The Deals can wait! The Client can wait.
Now, you know your deal flow better than I. So if there is an offer you need to get out then get it out, etc.....
Push through what you can push through. Complete what you can.
But, if it can wait... here is how I would handle it when speaking to my client.
"Hello, this is Divine. Your deal is a priority for me. I will need a bit to get things sorted. I thank you for your patience. We will get this done, and it will be excellent."
Like the famous Kate Moss once said. " I don't complain, and I don't explain"
Different Point of View:
Maybe it's time for a rest and refreshment.
You've come so far. Give yourself a pat on the back.
What can you do to make your work life more balanced?
Can you automate any tasks?
Are you still doing what you love?
Are you doing anything in your business that is holding you back from more success?
What are those things? Write them down. Face them and come up with an action plan to eliminate those tasks or behaviors.
What Remains the Same:
Work/life balance is not a myth, from what I hear.. lol.
It seems to be something that ebb and flows.
Are you and I ever going to be in a perfect state of ebb and flow forever, without challenges that bring us down to a score of poor?
No, but we can be excellent at getting through those challenges without begin knocked off our orbit as much.
It takes work.
We can be thrivers.
We can be legends in our market.
We can be consistent.
We can reach out.
We can daydream about our deals and life going exactly how we want them to be.
WE CAN BE POSITIVE
We can be Deal-Makers and Industry Shakers.
Speak Nicely to Yourself and Others.
Mind the Numbers and Percentages.
ENGAGE AND CONNECT WITH US. I'd love to hear from you.
ENGAGE AND CONNECT WITH US.
BRING US YOUR QUESTIONS ABOUT LEASING
WE ARE HERE TO HELP
Website address www.LearnCommercialRealEstate.com​
​Facebook: LearnCommercialRealEstate​
​Instagram : LearnCommercialRealEstate​
Youtube:
The best is yet to come,
Divine
​